CVap uses Controlled Vapor Technology to deliver high quality cooking and holding in your kitchen. CVap stands out amongst other cabinets, because it is designed to heat food intead of heat air like the others.
CVap technology was designed on the principle that food contains water, so it behaves like water when it is heated. By following this principle, only CVap provides control of both Food Temperature and Food Texture.
Once the water in the cabinet's evaporator is heated to your preferred temperature, it raises the food's temperature to the exact set point and keeps it there without drying out, overcooking, or significant. No other equipment is capable to do what CVap does.
Last week, Winston Industries had the pleasure of hosting the September board meeting for the Kentucky Federation for Advanced Manufacturing Education (KY FAME). KY FAME provides college mechanic students with programs similar to an apprenticeship, through a network of participating regional manufacturers throughout Kentucky.
Winston Industries is a member of the KY FAME board, and has been active in the program for over a year.
Winston Industries' Corporate Chef Barry Yates served the KY FAME board members a gourmet breakfast during the meeting. The meal highlighted the capabilities of Winston's CVap® cooking equipment, and featured filet mignon, poached eggs, and cheese grits.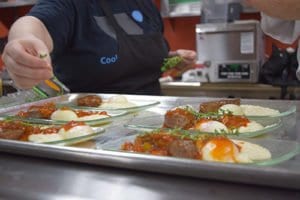 There is a growing awareness of the need for increased education in professional trades, such as manufacturing, electrical, and plumbing. Long looked upon as perhaps inferior to" white collar" careers, these trade professions have gained renewed respect as a crucial part of the modern American economy. KY FAME offers a pathway to a rewarding, high-paying career with little or no student debt. The program places an emphasis on developing students who are highly flexible and will be able to successfully navigate the multiple shifts in their work career.
Winston Industries is proud to be a KY FAME partner, and supports it's efforts to improve the future of our region's students through education.
Child nutrition is important to Winston Foodservice, so every year we partner with the School Nutrition Foundation (SNF) to offer the annual Winston Equipment Grant Award. This grant is for schools in need of new equipment to serve their students hot and nutritious meals. The winning district may select up to 10 pieces of Winston's CVap® equipment, based on the needs of their school kitchens.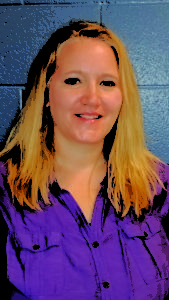 This year's winner is Grand Haven Area Public Schools, which is located in Western Michigan. The district serves more than 6,200 students across seven elementary schools, two middle schools and two high schools.
Grand Haven's Director of Dining, Sarah Stone, spoke about the district and its challenges. "At Grand Haven Area Public Schools, we struggle with a really tight budget. We don't have much funding to cover our aging food service equipment. Most of the equipment at our buildings are over 30 years old. The aging equipment has definitely served its purpose. It's time to start replacing and making improvements. Having thermalizers in our kitchens will allow our staff to cook onsite, which will improve quality 100%! There is so much to say about cooking onsite vs. satelliting food in. For one, students will smell the food cooking, which leads to hungry students that want to eat what they are smelling, which leads to increase in participation!"
The application process for the 2019 Winston Equipment Grant will open online in September. Visit https://schoolnutrition.org for more information.