The application period for the annual Winston Equipment Grant is now open! What school district couldn't use ten pieces of new kitchen equipment?!
Winston Foodservice has once again partnered with the School Nutrition Foundation (SNF) to award ten pieces of new foodservice equipment to a deserving school district. The annual grant, which has been offered since 2007, is open to any school district in the United States. "I've been fortunate to have three winners in my territory and the excitement they've shown makes it all worthwhile," says Corey Ainsworth, Regional Sales Manager. "Ten pieces of equipment would be a huge boost to any district."
Winston CEO Valerie Shelton likes to look at the big picture. "Good nutrition is vital for our youth to learn and grow and to be contributing members of society. In many cases, schools are the main provider of this basic human need and Winston Foodservice is proud to play a role in the success of our young people."
By partnering with SNF to provide the grant, Winston can help a deserving district increase participation, improve food safety, maintain food quality, and reduce waste.
What do you need to know?
How do you apply?
For more information on how to apply and to access the application, visit schoolnutrition.org or follow the link here. Grant applications will be accepted until January 31, 2019.
CVap uses Controlled Vapor Technology to deliver high quality cooking and holding in your kitchen. CVap stands out amongst other cabinets, because it is designed to heat food intead of heat air like the others.
CVap technology was designed on the principle that food contains water, so it behaves like water when it is heated. By following this principle, only CVap provides control of both Food Temperature and Food Texture.
Once the water in the cabinet's evaporator is heated to your preferred temperature, it raises the food's temperature to the exact set point and keeps it there without drying out, overcooking, or significant. No other equipment is capable to do what CVap does.
Child nutrition is important to Winston Foodservice, so every year we partner with the School Nutrition Foundation (SNF) to offer the annual Winston Equipment Grant Award. This grant is for schools in need of new equipment to serve their students hot and nutritious meals. The winning district may select up to 10 pieces of Winston's CVap® equipment, based on the needs of their school kitchens.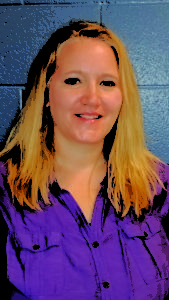 This year's winner is Grand Haven Area Public Schools, which is located in Western Michigan. The district serves more than 6,200 students across seven elementary schools, two middle schools and two high schools.
Grand Haven's Director of Dining, Sarah Stone, spoke about the district and its challenges. "At Grand Haven Area Public Schools, we struggle with a really tight budget. We don't have much funding to cover our aging food service equipment. Most of the equipment at our buildings are over 30 years old. The aging equipment has definitely served its purpose. It's time to start replacing and making improvements. Having thermalizers in our kitchens will allow our staff to cook onsite, which will improve quality 100%! There is so much to say about cooking onsite vs. satelliting food in. For one, students will smell the food cooking, which leads to hungry students that want to eat what they are smelling, which leads to increase in participation!"
The application process for the 2019 Winston Equipment Grant will open online in September. Visit https://schoolnutrition.org for more information.