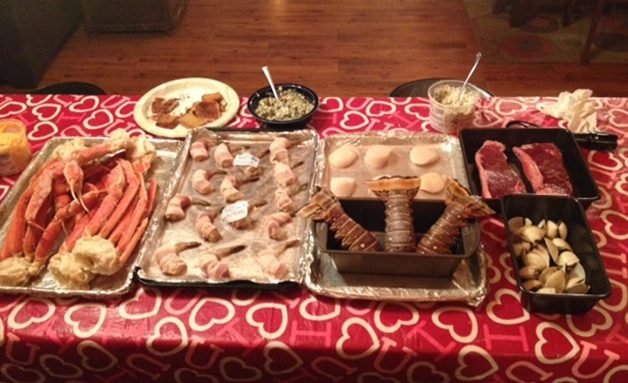 Growing up, we always had a Christmas Eve tradition, with seafood being the highlight. I grew up in South Florida near the water, with easy access to fresh seafood. It didn't matter if we caught or trapped it ourselves, or if we had to buy it at a seafood market, it was readily at our fingertips. Each year would be different, as we might have a traditional clam bake one year and fresh-caught yellowtails the next. I remember all of it like it was yesterday.
Now that I have a family of my own, I have carried on the tradition. Every year, I prepare a seafood feast to be happily consumed by our guests. I live in Michigan now, and fresh seafood is not so readily available. However, my friends at the Erie Fish Market (www.eriefishmarket.com) outside of Toledo, Ohio have made the process of finding and getting seafood much easier. Thanks to the guys at Erie!
One of the perks of my job is having a CVap® CAC503 Cook & Hold Oven in my kitchen. Over the years, I've cooked different seafood items in CVap, but never the whole shooting match. For this blog post, I decided I was going to try and see just how much food I could cram into my little CAC503. My menu consisted of butter poached warm water lobster tail, jumbo snow crab legs, jumbo sea scallops, little neck clams, bacon wrapped stuffed shrimp, steamed oysters, corn on the cob, red skinned potatoes and a couple of strip steaks (for my weird wife who doesn't like seafood).
I set my CAC503 to a low temp steam cycle with 100% humidity (doneness at 145 & browning at 0). I prepped and loaded ALL the seafood in the oven while my guests were arriving. Our party was going great, and the eggnog was flowing, which caused the seafood to be in my CVap oven a bit longer than I had originally planned (by two hours!). However, when I removed the food, it was perfect!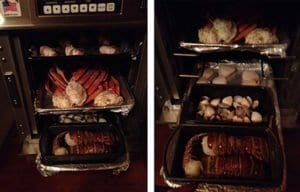 I asked some of my guests to sear the scallops, bacon wrapped shrimp, and steaks to finish them off. This was a fun way to get my foodie guests involved with the meal preparation. As they were searing these items, I placed some unsalted butter into the CVap to melt. I also cut and seasoned the potatoes and put them back in to stay hot with the crab legs, lobster tails, clams and oysters.
Once everything was on the table the only sounds were crab legs cracking and forks scraping the plates. The food was perfectly cooked. Lobster was a perfect texture, crab legs were easy to crack and melted in your mouth. The steamed clams and oysters were very plump and juicy. The texture of the scallops blew everyone away. The potatoes and corn even got high marks (I didn't even try them as there was seafood to eat). My experiment was a complete success! I will be doing this again next year but of course with a different menu. Any suggestions?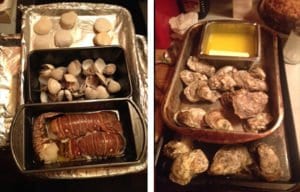 On a side note, I went overboard preparing for this dinner and we had a lot of leftovers. I decided to make a mixture of lobster, crab, clams, scallops, shrimp, a couple dashes of lemon juice, fresh dill and parsley. I picked up some flounder at Erie Fish Market, prepped the fish, and topped with the seafood mixture. I then topped it with Panko bread crumbs and Parmesan cheese. I broiled my seafood stuffed flounder until the top was brown and crispy. This was absolutely amazing!! It was great to eat two amazing seafood dinners back to back. Try it, I bet you'll like it.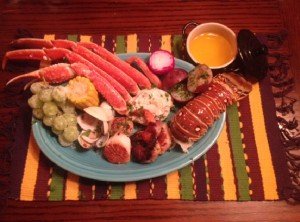 Struck by the mood to make something comforting yet elegant, we turned to al dente linguine tossed in a velvety blush sauce. We've been obsessed with lobster, so we cooked lobster tails and shrimp in a CVap® Cook & Hold Oven, and the flavor and texture of the shellfish added a level of decadence to the dish that made it truly special. Let's deconstruct it!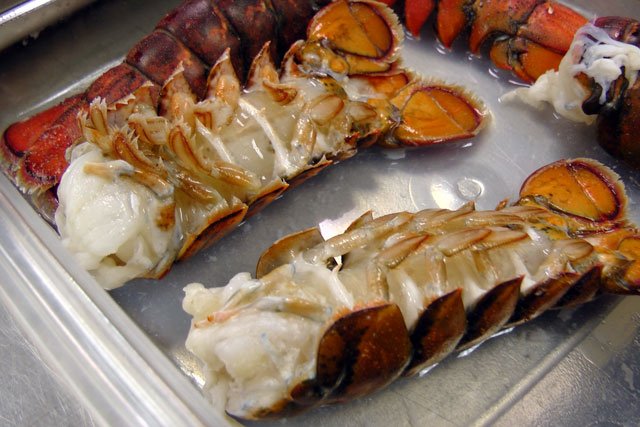 First, the shellfish. The lobster tails were steamed in a CVap Cook & Hold Oven at 200°F + 0 for about seven minutes, bringing them to the perfect temperature and texture for this dish. Then we staged the shrimp at 135°F + 2 for about 10 minutes, until it was nearly – but not quite – opaque, and held it there.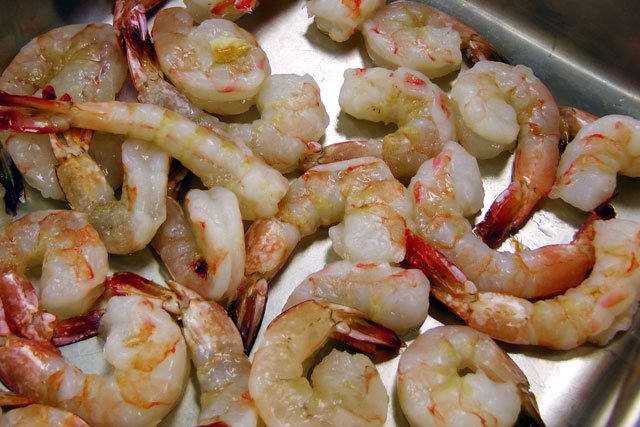 While the shellfish was holding, we cooked traditional linguine to al dente, tossed it with a bit of olive oil, and held it in a CVap oven at 140°F + 0 until we were ready to plate.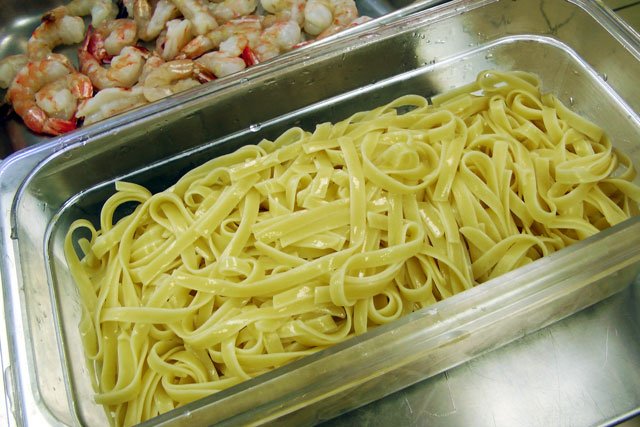 On to the sauce! We started with a classic marinara, combining olive oil, garlic, onion, San Marzano tomatoes, S&P, and fresh basil.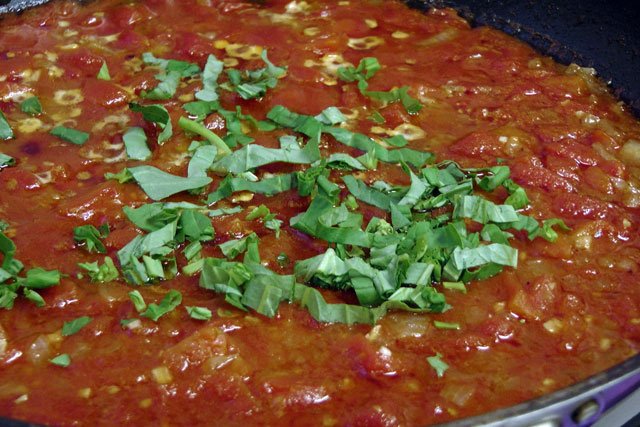 To that we added heavy cream to create a gorgeous blush sauce.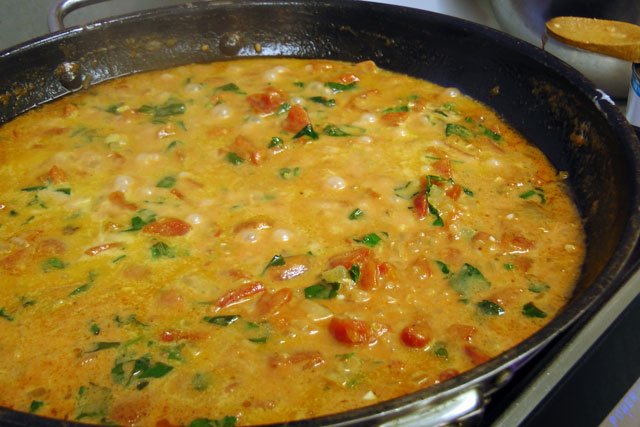 We then removed the lobster tail meat and reserved the shells, along with the shrimp shells, to make stock later.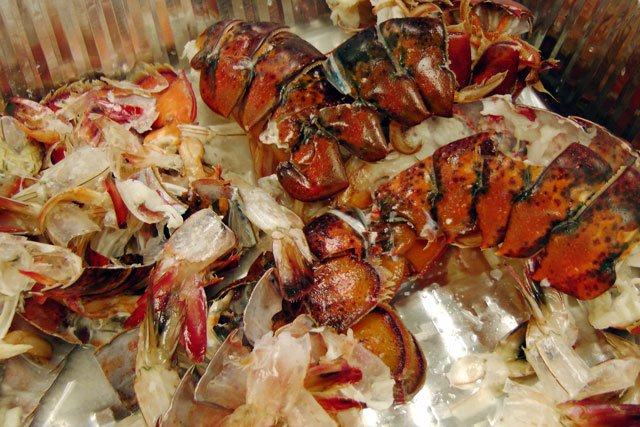 Some of the meat was cubed and stirred into the blush sauce, while the rest was set aside to be added whole.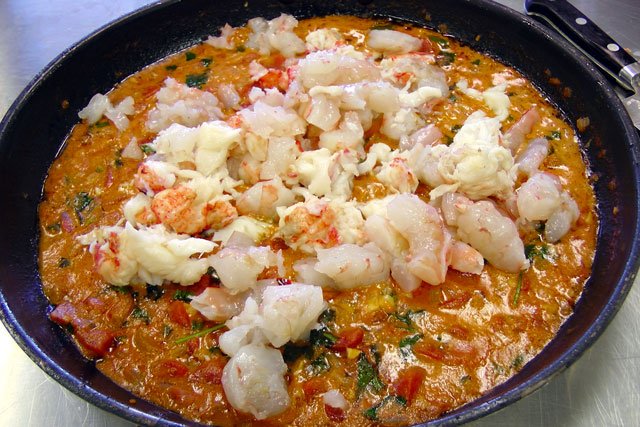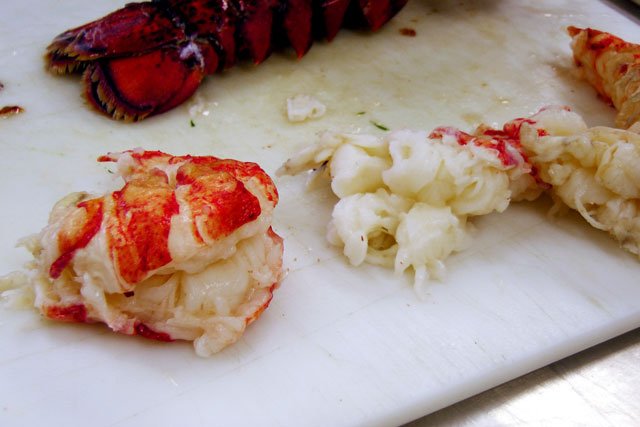 We coated a portion of pasta we'd been holding with the seafood/sauce mixture.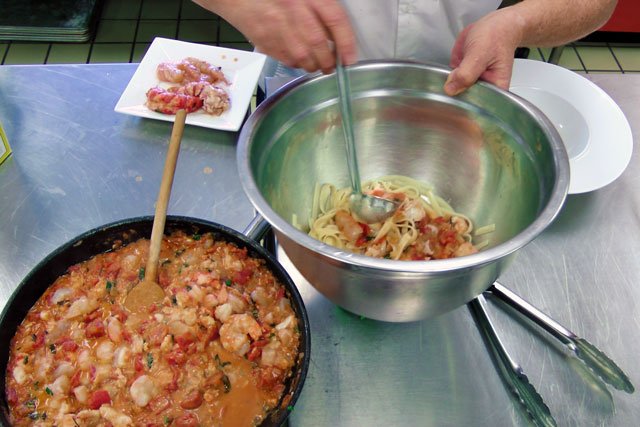 Then plated a respectably appetizing (pile).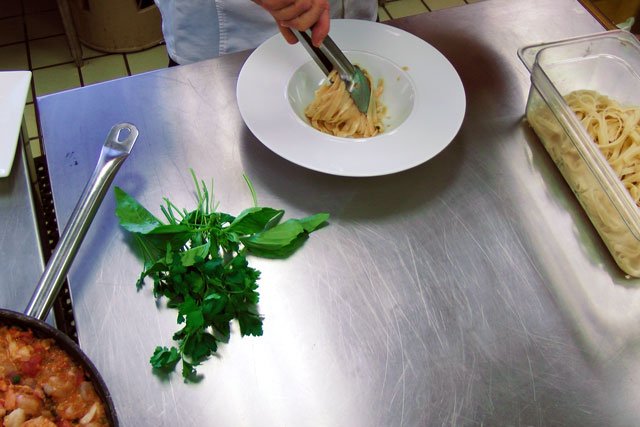 And gilded the lily by crowning it with the whole piece of shellfish, a bit more sauce, and a garnish of fresh basil.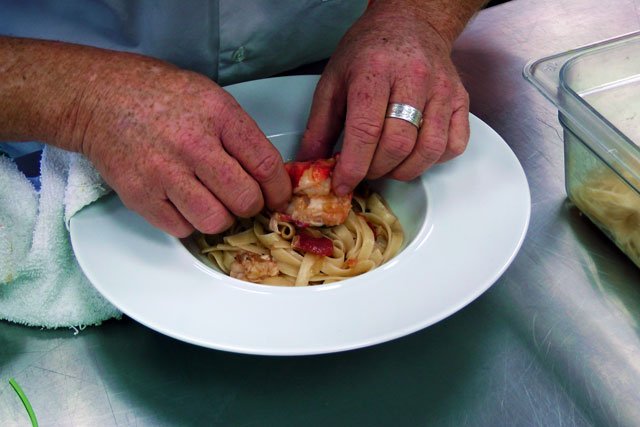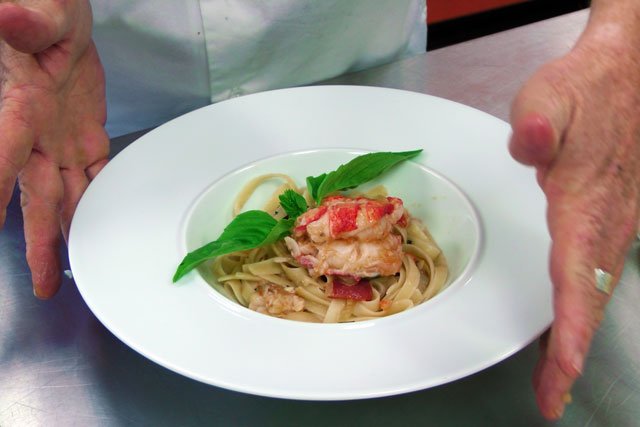 The natural sweet flavor of the shellfish really came through and was complimented nicely by the simple blush sauce, while the fresh basil added just the right amount of bright yet peppery foil to the richness of the overall dish.