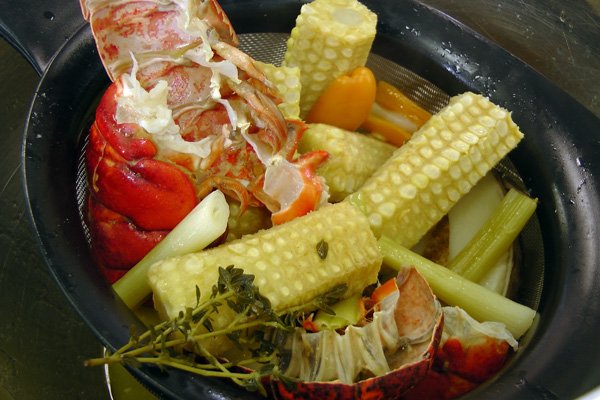 What better way to celebrate National Seafood Month and the transition from summer to fall than to create a delicate yet hearty Lobster and Fresh Corn Chowder with CVap® Staged Scallops? The layers of flavor in this dish are subtle, yet so satisfying you'll want to make it again and again.
We began by butter poaching lobster tails with thyme and lemon in a CVap Cook & Hold Oven at 200°F + 0 for 12 minutes. The meat was removed from the shells and placed back in the CVap oven to hold until plating.
The shells were used first to make stock. To that we added the corn, milk, and cobs remaining from stripping the kernals (which were reserved) from fresh ears of corn, along with onions, celery, carrots, bay leaves, and thyme. This was placed in a CVap Cook & Hold Oven at 180°F + 0 and simmered all day.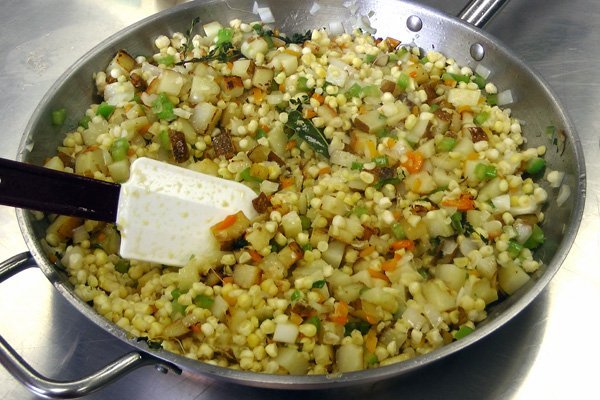 A brunoise of new potatoes, onions, celery, and carrots was sautéed in butter with the reserved fresh corn kernels, bay leaves, salt and pepper. This mixture was then placed in a CVap Holding Cabinet. We also cooked some gorgeous sea scallops in a CVap Cook & Hold Oven at 126°F + 0 and held them until we were ready to bring everything together. The scallops were pan seared to finish them.
First the sautéed vegetable mixture was ladled onto the plate,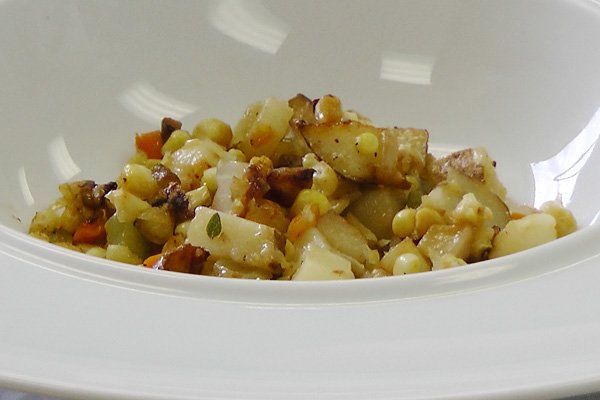 topped by the poached lobster tail meat and two pan-seared scallops,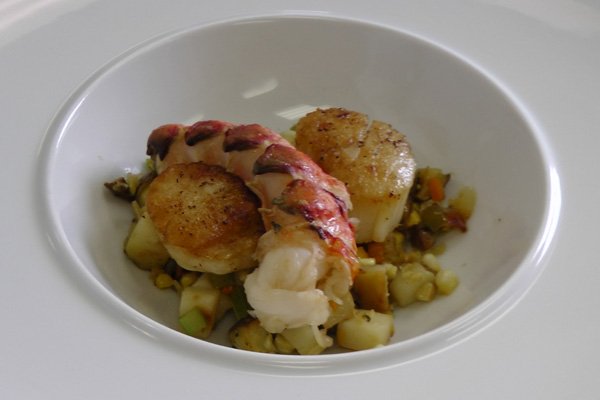 finished with a generous ladle of the broth that had cooked all day.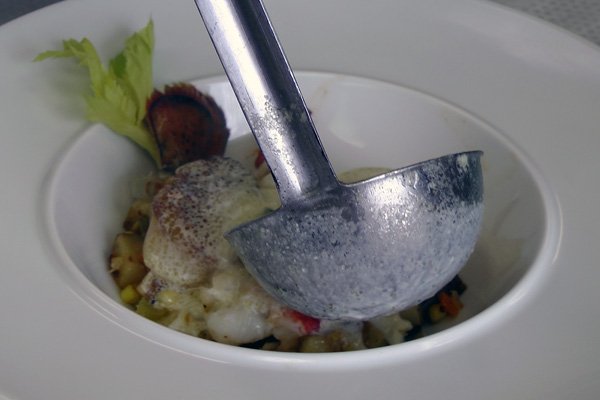 Ending with a sublime plate.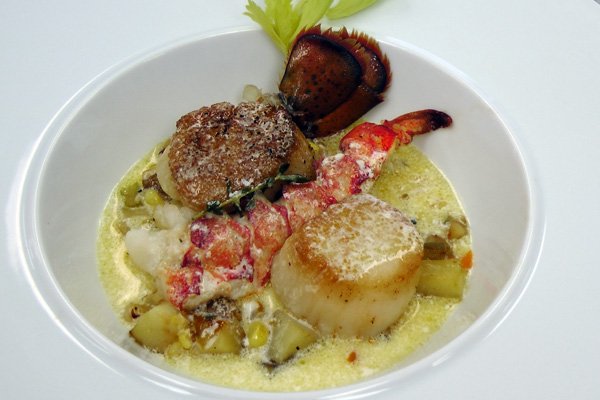 Can't wait to make – and eat – this one again!
To learn more about CVap Staging and the possibilities it can bring to your kitchen and speed of service, download the FREE eBook:
Struck by the mood to make something comforting yet elegant, we turned to al dente linguine tossed in a velvety blush sauce. We've been obsessed with lobster, so we cooked lobster tails and shrimp in a CVap® Cook & Hold Oven, and the flavor and texture of the shellfish added a level of decadence to the dish that made it truly special. Let's deconstruct it!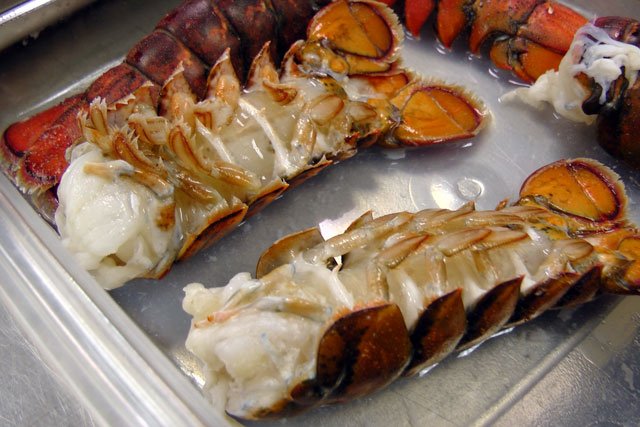 First, the shellfish. The lobster tails were steamed in a CVap Cook & Hold Oven at 200°F + 0 for about seven minutes, bringing them to the perfect temperature and texture for this dish. Then we staged the shrimp at 135°F + 2 for about 10 minutes, until it was nearly – but not quite – opaque, and held it there.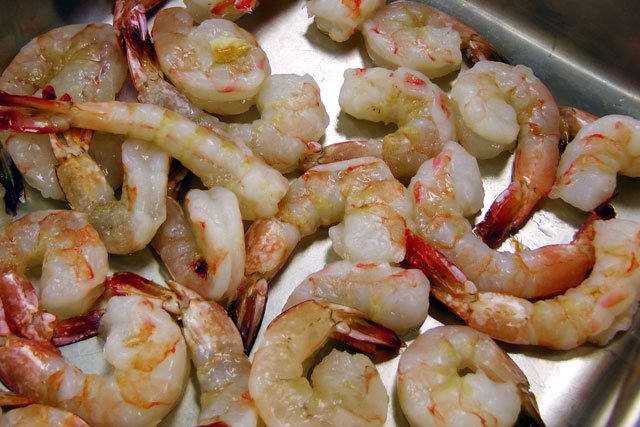 While the shellfish was holding, we cooked traditional linguine to al dente, tossed it with a bit of olive oil, and held it in a CVap oven at 140°F + 0 until we were ready to plate.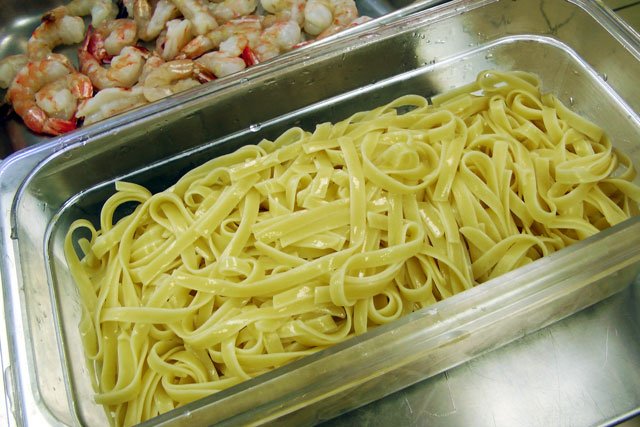 On to the sauce! We started with a classic marinara, combining olive oil, garlic, onion, San Marzano tomatoes, S&P, and fresh basil.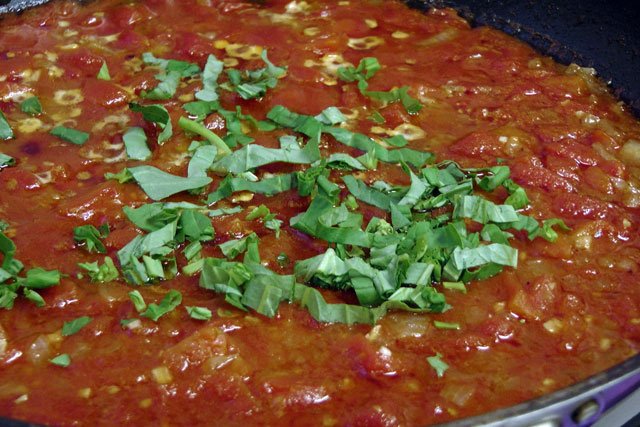 To that we added heavy cream to create a gorgeous blush sauce.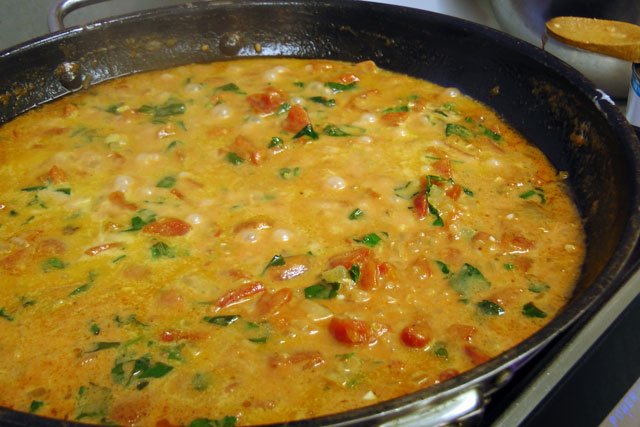 We then removed the lobster tail meat and reserved the shells, along with the shrimp shells, to make stock later.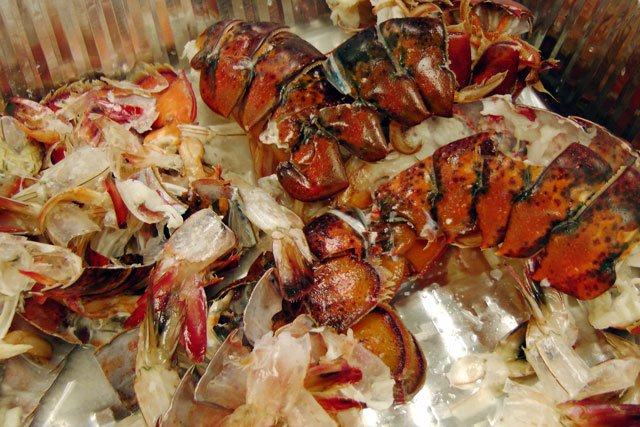 Some of the meat was cubed and stirred into the blush sauce, while the rest was set aside to be added whole.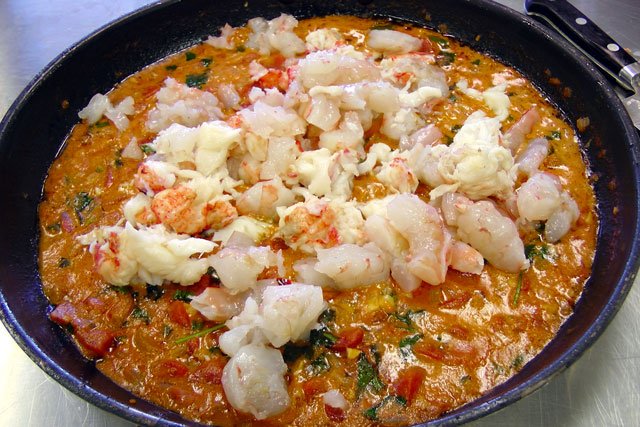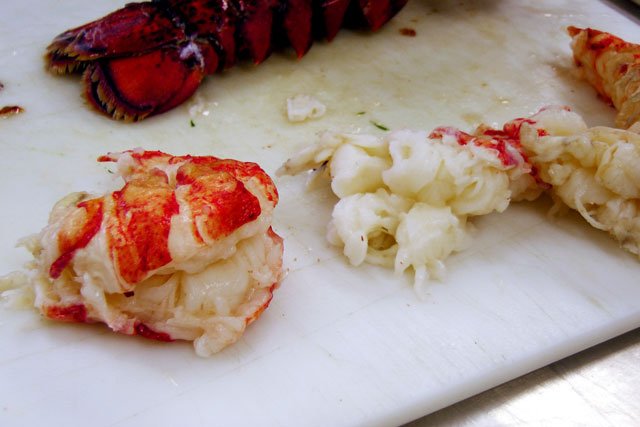 We coated a portion of pasta we'd been holding with the seafood/sauce mixture.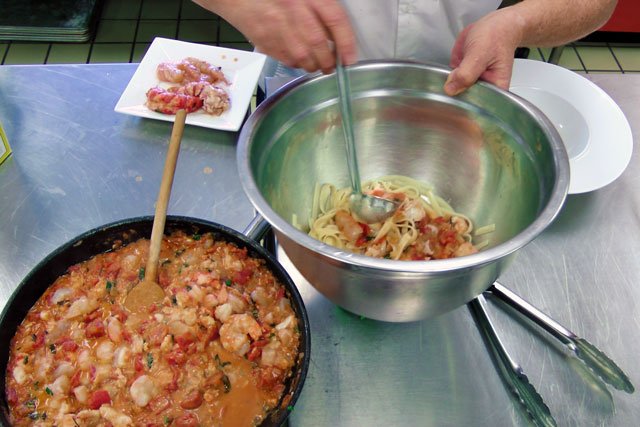 Then plated a respectably appetizing (pile).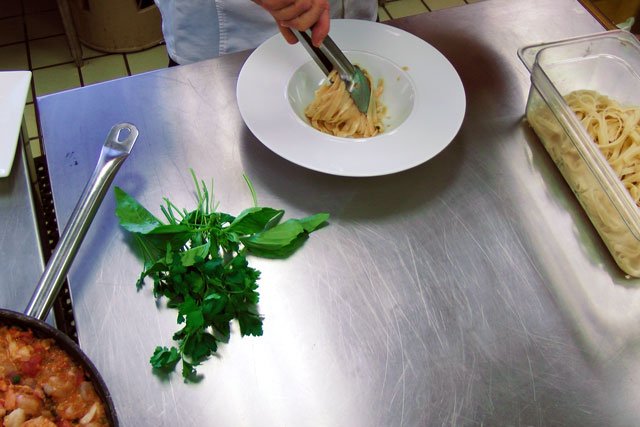 And gilded the lily by crowning it with the whole piece of shellfish, a bit more sauce, and a garnish of fresh basil.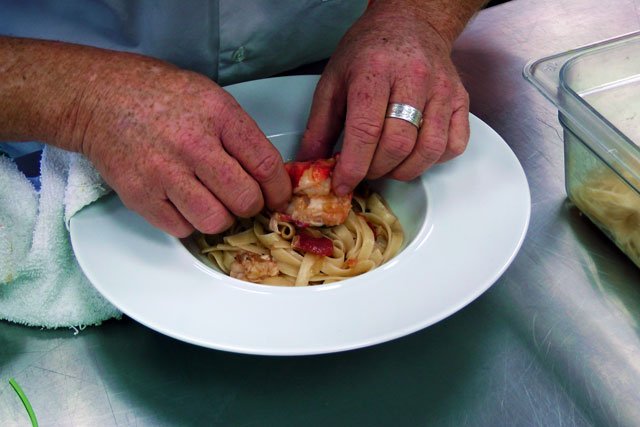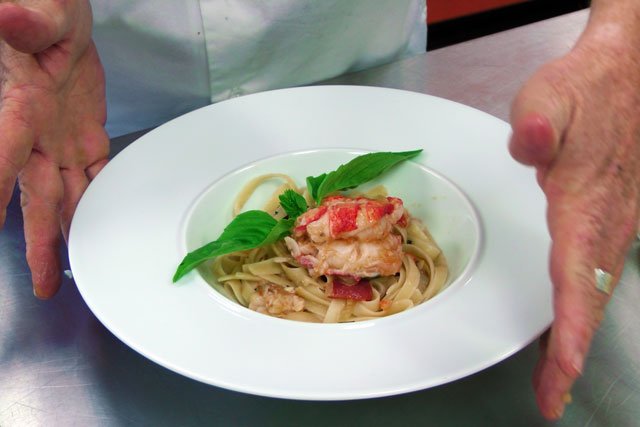 The natural sweet flavor of the shellfish really came through and was complimented nicely by the simple blush sauce, while the fresh basil added just the right amount of bright yet peppery foil to the richness of the overall dish.